Nasty juice hippie trail salt 30ml in Dubai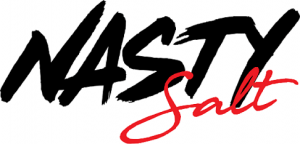 Hippie Trail by Nasty Juice is a true citrus experience. With all the fresh, juicy citrus flooding the fruit stands right now it seems the perfect time to vape on the Hippie. This lemon and lime-based juice are so refreshing you might get goosebumps.
Best buy Nasty juice hippie trail salt 30ml 35AED
We have proposed dosages of  35mg, and 50mg of nic to give a more realistic sensation of vaporization. This product simply required a simple device of low wattage that will satisfy you. A higher dosage of nic makes it ideal for pod mod open-system devices and mouth-to-lung vaping. Nasty Salt should never be used in tanks of less than ohms or any dripper styled vape system.
Chubby 30ml
Ratio50PG /50VG
Flavour Profile: Citrus, Lemon.