FRZNPIÑA BLVK UNICORN 60ML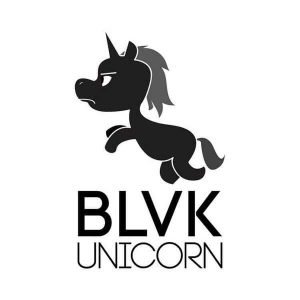 Delight in the mentholated creation of Frzn Pina By Blvk Unicorn, combining notes of tangy pineapple enhanced with a gust of menthol for a deliciously refreshing fruit vape.
The BLVK Unicorn FRZN Pina 60ml comes with undertones of freshly sliced juicy pineapples twisted with a subtle touch of menthol ready to quench your thirst and refresh your mind.
Frzn Pina By Blvk Unicorn eLiquid is available in a 60ml unicorn bottle with a 70/30 VG/PG base letting you experience slightly mentholated tropical throat hits while producing those dense and massive clouds to chase. If you are a vape enthusiast who seeks out a blend of flavors that will take your taste buds on a journey, look no further than this delicate and cooling formula.
Best buy Frzn Pina By Blvk Unicorn 60ml with 40AED
BLVK Unicorn eLiquid delivers a combination of flavors each assigned for a purpose. Cool, unique, and on top of the hottest trends out there without sacrificing the quality or integrity of their products.
BLVK Unicorn FRZN Pina Key Features:
Primary Flavors: Pineapple, Menthol
Bottle Sizes: 60ml
Nicotine Level: 3mg, 6mg
VG/PG: 70%/30%